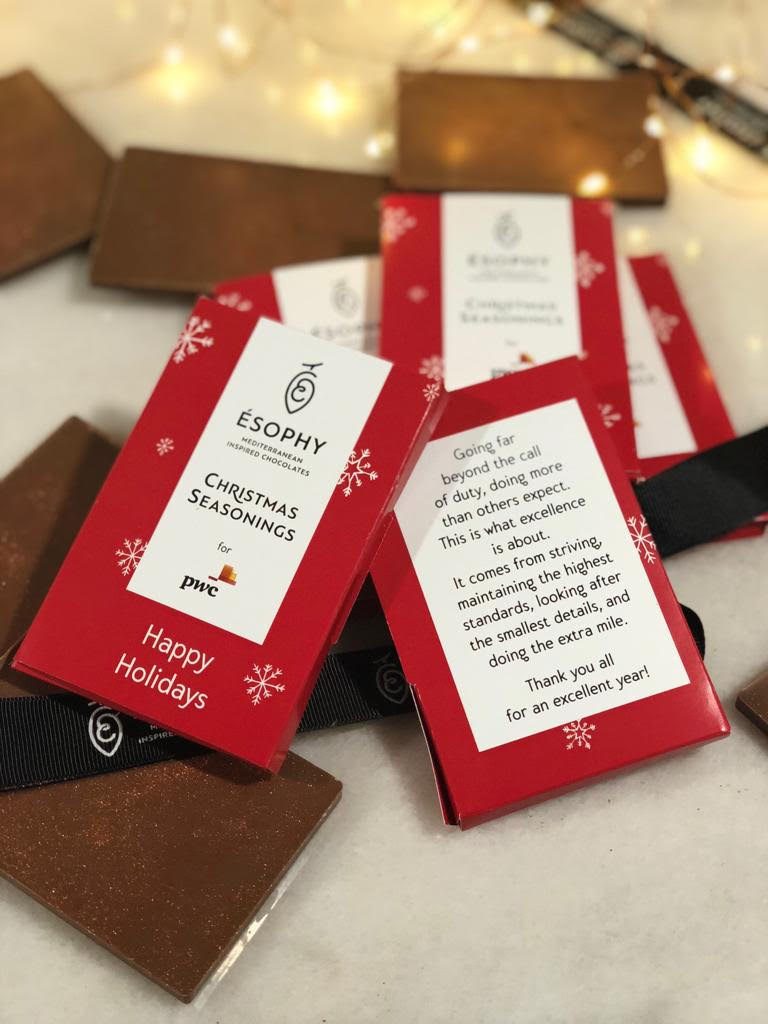 "Thank you for going far beyond…"
It was a pleasure to make PWC's Christmas treats for delicious holiday wishes!
With a tailor made chocolate bar, PWC Greece gave their holiday wishes to their employees. On the back of the bar we printed their following holiday wishes:
[read more]
1) "For another year you went far beyond the call of duty and made a difference. Thank you for the valuable work you've been doing every day, for staying true to our values and maintaining the highest of standards.
Best wishes to you and your loved ones for a wonderful Holiday Season!
Thank you for an excellent year!"