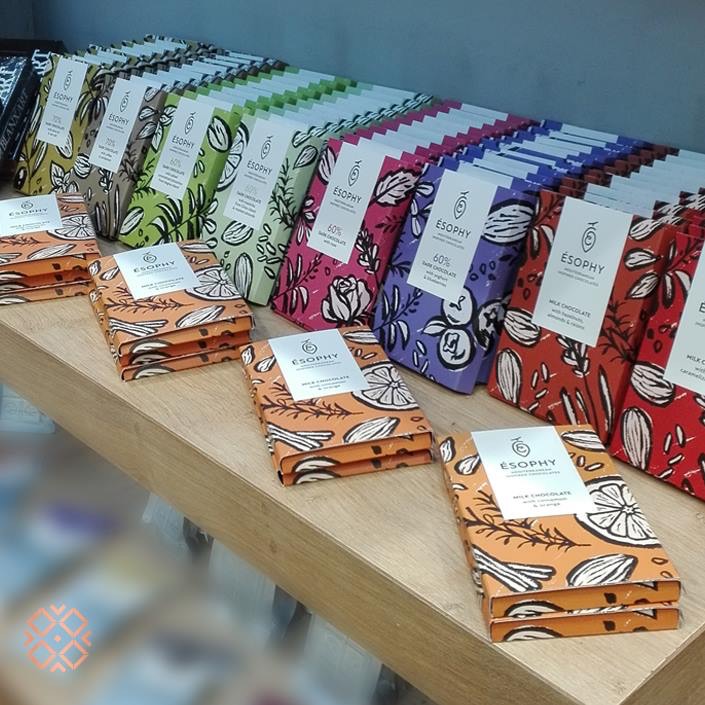 Where can you find our chocolates?
You keep asking where can you find our chocolates!! So: for those of you who live abroad you can order online through Project Garments,  for those of you who live in Athens you can find them in Oak, Gusto di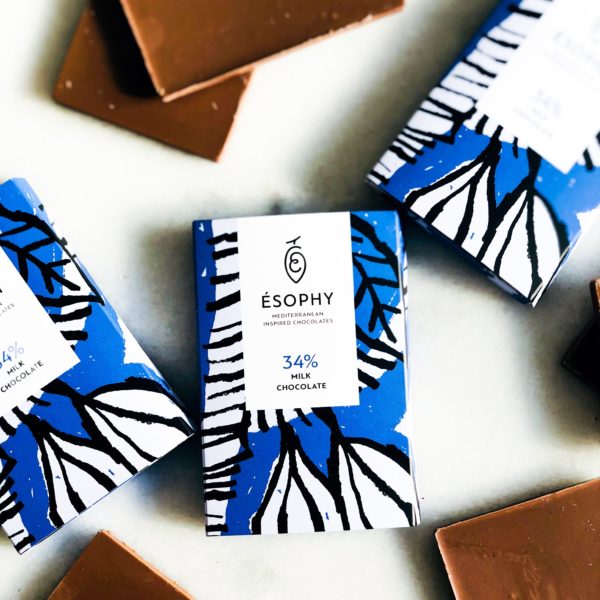 Say it with a colour!
Our in house recipes, are now available in chocolate bars of 50g. Choose from our large range of bars that includes our signature molded chocolates that are wrapped in our hand painted design.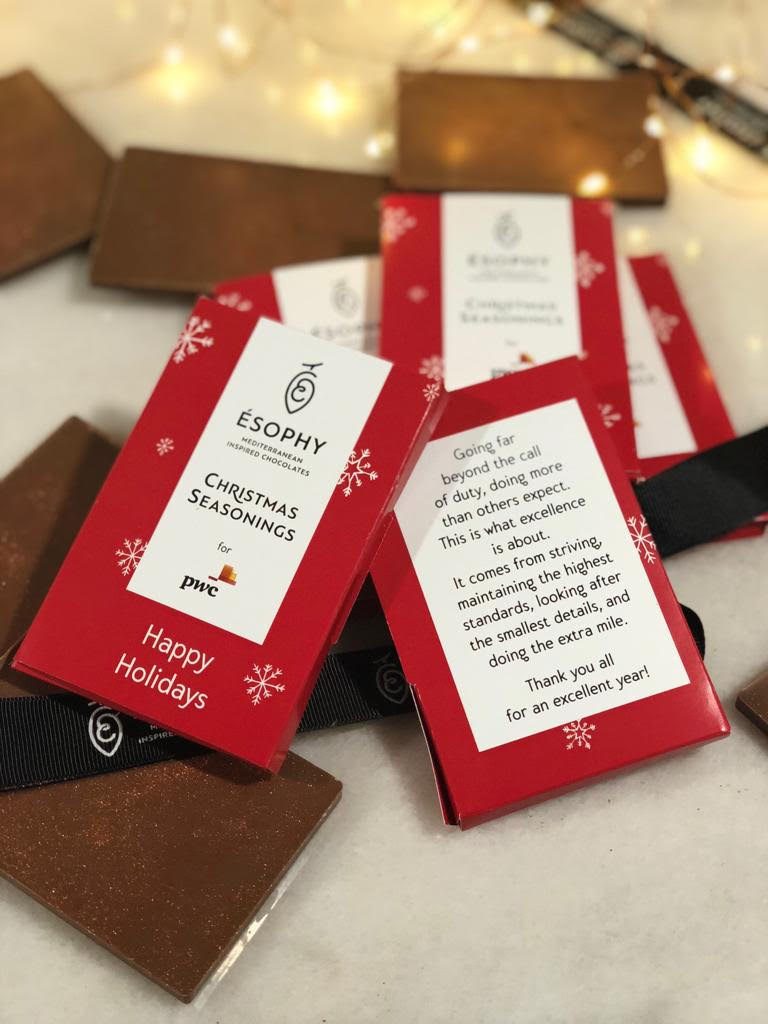 "Thank you for going far beyond…"
It was a pleasure to make PWC's Christmas treats for delicious holiday wishes! With a tailor made chocolate bar, PWC Greece gave their holiday wishes to their employees. On the back of the bar we printed their following holiday wishes: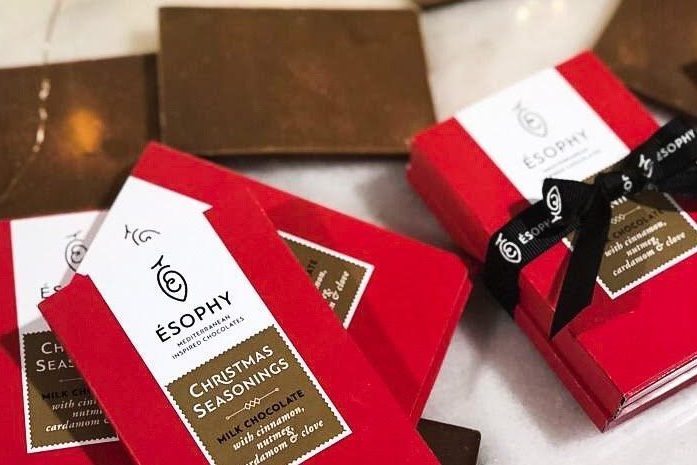 Smells like Christmas…
We are excited to share that our limited edition tablet will be available soon in our boutique! Velvety & smooth milk chocolate with Christmas seasonings!!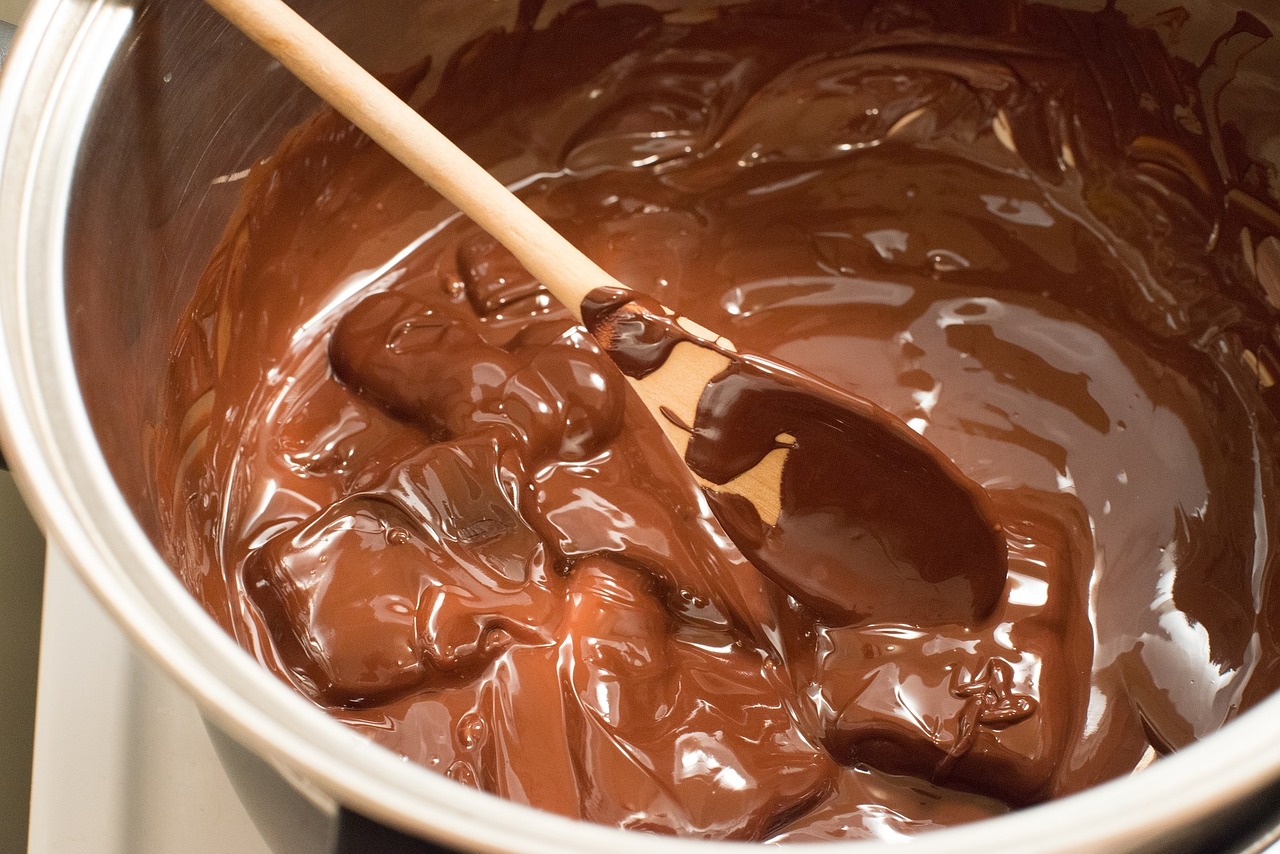 5 things you need to know about chocolate
What most of us really knew about chocolate is that it is made from cacao beans grown in faraway countries and that making it is a labor-intensive process. Therefore, we would like to share interesting, puzzling, sometimes disturbing facts about cacao and chocolate that we have learned.